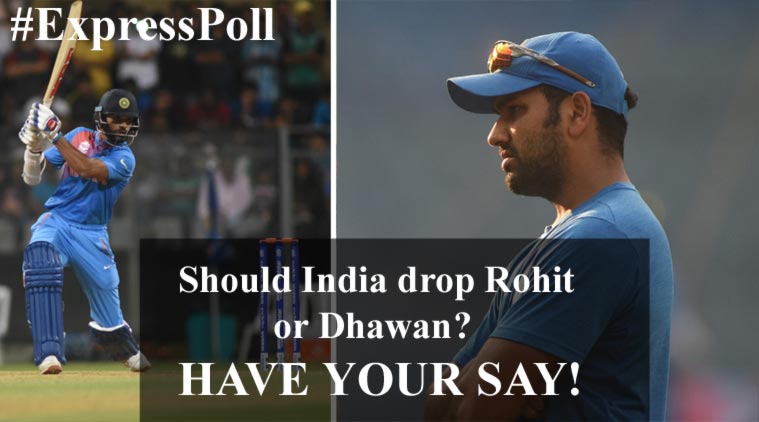 India openers Rohit Sharma and Shikhar Dhawan have had a dismal World T20.
A change in the squad before the semi-final against West Indies has caused India a headache as they now have to change the playing XI for the match in Mumbai.
A lot has been said about who should play in whose place. Fingers have been pointed towards the underperforming opening pair of Shikhar Dhawan and Rohit Sharma. Even Suresh Raina is feeling the heat.
Should India drop one of the openers and go with a new opening pair in the semi-final against West Indies?
Take Our Poll
(function(d,c,j){if(!d.getElementById(j)){var pd=d.createElement(c),s;pd.id=j;pd.src='http://s1.wp.com/wp-content/mu-plugins/shortcodes/js/polldaddy-shortcode.js';s=d.getElementsByTagName(c)[0];s.parentNode.insertBefore(pd,s);} else if(typeof jQuery !=='undefined')jQuery(d.body).trigger('pd-script-load');}(document,'script','pd-polldaddy-loader'));